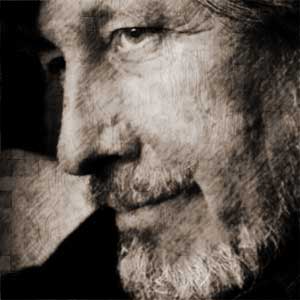 J. Mitchell Johnson writes, produces, directs, and shoots. After working for Charles Guggenheim in Washington, he founded his own independent media company, Abamedia. Johnson's most recent dramatic feature film, World Without Waves, won Santa Fe Film Festival's Milagra Award and premiered at Moscow's International Film Festival. His directorial debut was the 1977 Van Cliburn Piano Competition PBS documentary, Contest to Carnegie Hall. The award-winning piece ushered subsequent PBS/A&E projects including USA (now Sundance) Festival-winner, Moses Pendleton Presents Moses Pendleton. Johnson and Abamedia's work with Russian subjects began in 1995 with a 22-part television series produced for Russia's ORT, co-ventured with ABC News-New York.  In 1996, Johnson and a team of archivists and computer scientists started an online catalog project of Russia's pre-eminent film archive at Krasnogorsk, Russia.  Five years later, Abamedia's website RussianArchives.com began to feature the completed database of 45,000 non-fiction films.  From this effort sprung Abamedia's year 2000 PBS Cold War television series, Red Files, which won the International Documentary Association's "Best Limited Series" award. A graduate of USC film school, he is the past-President of the Lone Star Film Festival and serves on the board of San Francisco's TRACK TWO: An Institute for Citizen Diplomacy.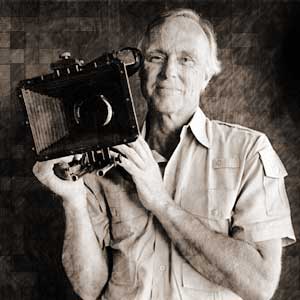 Director of Photography, co-director and co-producer – Robert Elfstrom has earned a reputation for award-winning productions and cinematography.  His impressive library of work has appeared on prime time television and the silver screen, including: NOVA: The Race for the Superconductor (Emmy Award winner); American Masters: Finding Lucy (Emmy—Best Documentary); NBC Prime Time Specials: Bill Gates (Tom Brokaw Special); Discovery Channel: Cathedrals of the Sky (astronomical telescopes); HBO: Paul Rodriques Behind Bars (concert at San Quentin Prison); Feature Films: Gospel Road (with Johnny Cash), Hi Mom (directed by Brian DePalma, starring Robert DeNiro); Feature Documentaries: Gimme Shelter, The Running Fence, The Wrapped Islands (Maysles Films).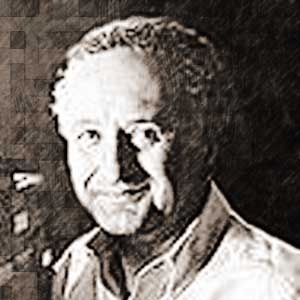 William Cran has won four National Emmys and received Emmy nominations in ten successive years. Other major prizes include the Columbia School of Journalism's duPont-Columbia award (twice), the George Foster Peabody award (twice), the Golden Gate Award (twice), the Cine Golden Eagle (twice) and the Overseas Press Club Award. He directed and co-produced with J. Mitchell Johnson and Abamedia the Red Files series for PBS that won the Best Limited Series award from the International Documentary Association. His recent credits as series producer/writer/director include: The Age of Aids (PBS/Channel 4/Granada International); Do You Speak American? (PBS), Extreme Oil, a three part series for PBS/CBC/BBC, and Commanding Heights (PBS/BBC). Other credits include: The Secret World of Richard Nixon (BBC/A&E); Ambush in Mogadishu (WGBH/BBC); The Man who Made the Supergun (PBS); Who Was Lee Harvey Oswald? (PBS).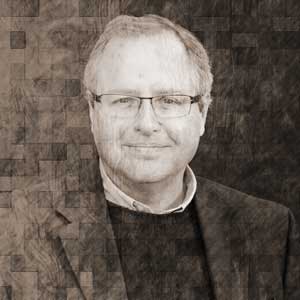 Executive Producer – John C. Hollar was named President and Chief Executive Officer of the Computer History Museum in 2008.  He directs the Museum's strategic planning and operations and is responsible for leading the Museum toward its goal of being the world's leading institution capturing the history of computing and its ongoing impact on society. Hollar previously was President of Penguin Television Ltd and Pearson Broadband Ltd in London as a senior executive of Pearson plc, the FTSE 100 global media and education companies.  Before that he served as Executive Vice President of the Public Broadcasting Service (PBS), where he launched the award-winning PBS.org, PBSKids.org and a wide array of national education services, including PBS TeacherLine.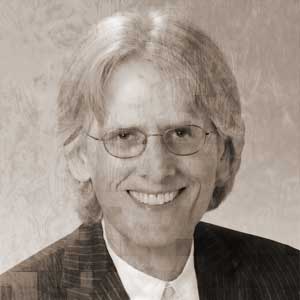 Dennis Bishop, Consulting Producer, has won numerous awards with motion picture productions in various media, served as Vice President of HBO Pictures, and managed several companies in different industries. He has worked off and on with Mr. Johnson since 1982. Dennis has chaired committees at the Directors Guild of America, Producers Guild of America and he was appointed to the Runaway Advisory Committee of the California Film Commission to draft incentive legislation for California. He was a resource advisor for the Sundance Institute, and serves as an Advisor to the Lone Star International Film Festival and Film Society after three years as Director. As an educator he has served as an adjunct professor at USC film school, guest lectured, and mentored for the Producers Guild and Directors Guild. In 2009, Dennis created, and remains Chair of, the KD Conservatory Motion Picture Production Program. He is actively producing documentary films and consulting on feature films.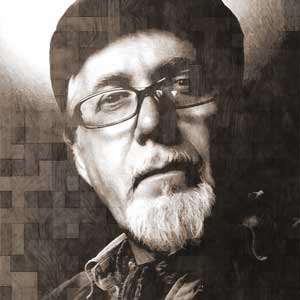 Web Design and Programming – Charles Morpheus has provided freelance media design services for various clients over many years, and has worked with Abamedia since 2005 on such projects as Abamedia's home site, World Without Waves, Russian Archives Online,  Norbert Wiener Media Project and others. In addition, he has been a composer of electro-acoustic music and sound for 30+ years, including sound design for video and interactive training projects, live electronic performances and a multimedia ballet presentation at The Dallas Museum of Art.
Editorial services – Janis Jolcuvar holds a B.F.A. in playwriting and fiction writing from SMU and has worked as a freelance writer and editor for over 20 years in multiple platforms and cross-mediums –from print, to screenplays, video scripts, classical and jazz liner notes, interviews, toy copy, advertising, and technical writing as well as consulting on films. She also writes plays and short fiction.
Production Advisors and other Project Participants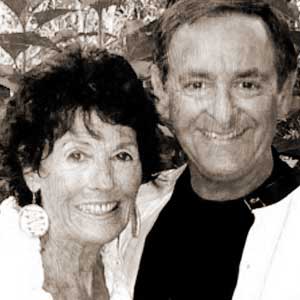 Flo Conway & Jim Siegelman – For thirty years, co-authors Flo Conway and Jim Siegelman have been tracking the human impact of the communication revolution Norbert Wiener's science of Cybernetics ignited at the midpoint of the twentieth century. Their collaborated writings include: Snapping: America's Epidemic of Sudden Personality Change (Lippincott, 1978; Delta, 1979; 2nd Ed., Stillpoint Press, 1995/2005); Holy Terror: The Fundamentalist War on America's Freedoms in Religion, Politics, and Our Private Lives (Doubleday, 1982; Delta, 1984); and Dark Hero of the Information Age: In Search of Norbert Wiener, the Father of Cybernetics (Basic Books, 2005/2006).
Conway received her B.A. in journalism from the University of New Mexico. She earned her master's degree and was advanced to doctoral candidacy at the University of Oregon, where she pioneered the first interdisciplinary program in communication. Siegelman graduated with honors in philosophy from Harvard. He conducted graduate study in philosophy, linguistics and semiotics as recipient of the Fiske Fellowship to Trinity College, Cambridge. The two have lectured at more than 40 colleges and universities, and they spent a year as Visiting Scholars and Associate Researchers in the University of Oregon Communication Research Center's Project on Information and Social Change.
The authors have won awards and special recognition from the National Mental Health Association and the International Communication Association. In 1979, they testified in Washington at joint U. S. House-Senate hearings on destructive cults and their dangers. In March 2000, they received the Leo J. Ryan Award (named in honor of the U.S. Congressman who was assassinated in Jonestown, Guyana, in November 1978 by members of the Peoples Temple cult) for their "extraordinary courage, tenacity and perseverance in the battle against tyranny over the mind of man."
Their latest work, Dark Hero of the Information Age, has been reprinted in Japan, Italy and France. In 2006, the Italian edition, L'Eroe Oscuro dell'Eta dell'Informazione (Codice Edizioni), won the first Menzione d'Onore ever awarded by the juria in the Premio Letterario Serono, the only international book award for works that "interlace between science and literature." They have been international advisors to the American Society for Cybernetics. They currently serve on the advisory board of The Cult Education Institute for the Study of Destructive Cults, Controversial Groups and Movements, and they are conference supporters and biography specialists for the international Institute of Electrical and Electronics Engineers (IEEE) 2014 Conference on Norbert Wiener in the 21st Century.
Dr. Slava Gerovitch, MIT, is an expert in the history of science and technology as it relates specifically to the East-West conflict. His book From Newspeak to Cyberspeak, a detailed and authoritative history of Soviet cybernetics, has received the honorable mention in the Vucinich Book Prize for an outstanding monograph in Russian, Eurasian, or East European studies from the American Association for the Advancement of Slavic Studies. His current archival and oral history research on the space race has been supported by grants and fellowships from the National Science Foundation, NASA, and the American Historical Association. He was recently interviewed for a BBC radio documentary and co-authored a white paper for the American Academy of Arts and Sciences.
Dr. Betty Flowers, UT-Austin Professor Emeritus, was series consultant for Bill Moyers' PBS series featuring Joseph Campbell. As Director of the Johnson Presidential Library (2002-09), and winner of the Dewey Winburne Award for Community Service through Technology and Media, Dr. Flowers led a collaboration of all the presidential libraries and UT's Learning Technology Center in creating the "Presidential Timeline of the Twentieth Century" website, supported by grants from NEH and the Department of Education. She has consulted on projects for NASA, the Global Business Network (founded by Stewart Brand, among others), CIA, and the World Business Council for Sustainable Development and served as Chairman of the Board of KLRU, the PBS station in Austin.
Dr. Loren Graham holds a joint appointment as a professor of the history of science at both M.I.T. and Harvard University. He specializes in the history of scientific thought in the Soviet Union, and has written numerous books on the subject. These books include Science and Philosophy in the Soviet Union, which was nominated for the National Book Critics Circle Award, Science and the Soviet Social Order, The Ghost of the Executed Engineer: Technology and the Fall of the Soviet Union, listed as one of the New York Times "Notable Books of 1993," and The Soviet Academy of Sciences and the Communist Party, 1927-1932. Graham's other books include The Face in the Rock: The Tale of a Grand Island Chippewa and Between Science and Values.
Graham is a fellow of the American Academy of Arts and Sciences and of the Institute for Advanced Studies as well as having been named a Danforth Fellow and a Guggenheim Fellow. He was awarded the Sarton Medal from the History of Science Society in 1996, and is also a member of the American Philosophical Society, the Russian Academy of Natural Sciences, and the Russian Academy of the Humanitarian Sciences.
He earned his bachelor's degree "with distinction" in chemical engineering from Purdue University in 1955 and his master's and doctorate degrees in history from Columbia University in 1960 and 1964 respectively. He also studied for two years at Moscow State University in the USSR during 1960-61. He was named a Doctor of Letters honoris causa by Purdue University in 1986.
The Computer History Museum provided early funds for project development. It was formally established as a non-profit 501(c)(3) organization in 1999, is the world's leading institution exploring the history of the computer revolution and its ongoing impact on global society. CHM is the only large-scale collecting museum in the world focused entirely on the story of computing and its role in modern life. CHM is home to one of the largest international collections of computing artifacts in the world, encompassing physical objects, ephemera, photographs, moving images, documents, and software. The Museum offers lectures, seminars, and workshops with scholarly historical perspectives about and by the pioneers of the computing industry. Research services are available to scholars by staff researchers as well as through the Museum's comprehensive website. A new exhibition, "Revolution: The First 2000 Years of Computing" launched in January 2011, and includes a 25,000 square foot multimedia experience for visitors in sights, sounds, and stories of the computer revolution.
CATTICUS CORPORATION was established in 1980 as a 503(c)(3)nonprofit by Brian Fagan, a UC Santa Barbara professor of anthropology. The mission is twofold: to enable the creation of film and radio programs that enrich our understanding of the world around us, and to prudently manage the funds that foundations, endowments and private donors entrust to our stewardship on the artists' behalf.